Day 3 :
Keynote Forum
The Hebrew University of Jerusalem, Israel
Time : 09:30-09:55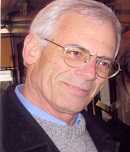 Biography:
Amiram Goldblum is the Head of the Molecular Modeling at the Hebrew University of Jerusalem. He has completed his PhD in Organic Reaction Mechanisms, Jerusalem and Postdoctoral studies of Quantum Biochemistry in Paris and QSAR and QM reaction mechanisms in California. He has developed semi-empiricalrnMNDO/H for dealing with H-bonding in large molecular systems and moved to algorithmic development for dealing with extremely complex problems, for which hernreceived an Award of the COMP division of ACS in 2000.
Abstract:
Main concepts in drug discovery and design will be examined using protein structures from X-rays for docking and discovering drugs, the single disease single target concept as well as associated issues of selectivity and side effects. Targeting two or more proteins in order to produce single multi-targeted molecules may prove to be a better avenue to effective drugs. Many disease conditions like cancers, bacterial and viral infections, hypertension, neurological disorders and diabetes are currently treated by "drug cocktails" or by single targeted drugs. Those and others have more than a single biochemical pathway or several targets in a pathway leading to disease, therefore multi-targeted single drugs could be more effective than current treatments. Attempts to block proteins to prevent harmful enzyme reactions or protein-protein interactions are failing due to the involvement of these proteins in reactions with other substrates or partners. Therefore the concept of "substraternselective inhibition" (SSI), the tailoring of an inhibitor to block a single or a few and to avoid other substrates has been developed earlier but may be advanced by using computations. I will present an algorithm called "Iterative Stochastic Elimination" that can supply ideas for novel and diverse molecules that are predicted and proven to have multi-targeting abilities and will suggest approaches to the SSI problem.
Track 3: Recent Advances in Drug Delivery Technology
Track 7: Major Challenges in Drug Delivery System
Track 11: Medical Devices for Drug Delivery
Location: Melia Avenida America
Chair
Amiram Goldblum
The Hebrew University of Jerusalem, Israel
Co-Chair
B B Barik
Jazan University, KSA
Session Introduction
Inovio Pharmaceuticals Inc, USA
Time : 09:55-10:15

Biography:
Paul Fisher is a Bioengineering Scientist at Inovio Pharmaceuticals, where he is investigating the delivery of DNA-based therapeutics. He received his B.S. in Biomedical Engineering from the University of California, Irvine, and his Ph.D. in Biomedical Engineering from the University of Kentucky. Dr. Fisher has a background in controlled drug release from implantable and injectable biomaterials, with a focus on regenerative medicine. He has two patents pending for his work on novel sustained drug delivery systems using biodegradable polymers.
Abstract:
It is well known that naked DNA vaccination alone is insufficient to generate clinically relevant immune responses due to inefficient cellular uptake. In vivo electroporation (EP) has been shown as an efficient non-viral method for enhancing DNA vaccine delivery and immunogenicity in animals and humans over the past twenty years. In a recent randomized, double-blind, placebo-controlled phase 2b study, Inovio Pharmaceuticals has successfully demonstrated therapeutic vaccination of CIN2/3 patients with VGX-3100, a highly optimized HPV-16/18 DNA vaccine, administered by CELLECTRA® EP device resulted in robust cellular and humoral immune responses, significant viral clearance and, importantly, significant regression to CIN1 or no disease. Inovio is currently developing additional EP devices for DNA delivery to a variety of tissues, such as muscle and skin. One of the examples- Surface Electroporation Device (SEP), which only contacts the surface of the skin and does not penetrate the skin, is capable of efficient delivery of DNA vaccines into the skin while establishing that these parameters are sufficient to elicit both robust and sustainable humoral as well as cellular immune responses without tissue damage. Here we will discuss the impact of these devices on in vivo DNA uptake and how different EP strategies can be used to optimize delivery of DNA-based vaccines and immunotherapeutics for a variety of therapeutic indications for different applications.
IBET, Portugal
Time : 10:15-10:35

Biography:
Dr. Catarina Duarte has a PhD in Physical-Chemistry (1997, Universidade Nova de Lisboa). She is the head of the Nutraceuticals and Delivery Group of IBET,Portugal (since2003), coordinator of R&D activities and responsible for technology transfer between academia and industry. Research interests include the development of clean technologies for the development of new functional formulations, with application in pharmaceutical, cosmetic or food industries. Regularly provides support for innovation, research and development of new products. She is author of 88 accepted papers in peer-reviewed scientific periodicals, several book chapters and communications in international meetings.
Abstract:
Intranasal route have emerged in last years as an effective approach, even to brain delivery of drugs, as the brain and nose compartments are connected to each other via the olfactory/trigeminal systems. With this purposes, biocompatible drug delivery systems (DDS) including polymer-based or lipid-based systems have been studied and many formulations developed. In the present, new DDS such as multilayered microspheres and hybrid [polymer-lipid] dry forms are considered as alternative. This presentation will focus on the application of high pressure processes (e.g. supercritical fluid technology) as an alternative to conventional precipitation processes, and a precipitation technique that avoids completely the use of organic solvents will be presented. As exemples, the results on two hybrid delivery systems: [Gelucire 43/01™:PEG 4000] and [Gelucire 43/01™:GMO], produced by the PGSS® method(Particles from Gas Saturated Solutions) will be shown. Moreover, alginate-based hybrid aerogels (with low methoxyl pectin and κ-carrageenan), in the form of microparticles dried with supercritical CO2, will be presented as carriers for mucosal administration of drugs. These DDS were designed to allow the improved absorption of low molecular weight drugs or peptides after their administration though nasal mucosal tissue.
University of Milan, Italy
Time : 10:35-10:55

Biography:
Luisa Fiandra has completed his PhD and postdoctoral studies from the Department of Biology of the University of Milan (Unimi), working in the field of transport physiology with a specific interest in permeability processes through intact epithelia and cell membranes. From 2010 to 2015 LF has been senior researcher at L. Sacco Hospital (Milan), where she contributed establish the Nanomedicine Unit, and scientific coordinator of the NanoMeDia Project, funded by Regione Lombardia (Italy). Today, LF is carrying out her research activity, mainly focused on the breast cancer targeting and therapy by nanoformulated drugs, and on the delivery of antiretrovirals across biological barriers, at the Department of Biomedical and Clinical Sciences "L. Sacco" of Unimi.
Abstract:
Among the various kinds of tumors, breast cancer represents a target of primary interest, both from a diagnostic and a therapeutic point of view. In this context, powerful target-specific magnetic nanodevices can represent efficient contrast agent for MRI detection and good delivery system for anticancer drugs. Nowadays, many efforts are devoted to design nanosystems which can be localized at cancer cells for an extended period of time, in order to optimize diagnostic sensitivity and therapeutic efficiency. A valid example is represented by a versatile molecular superparamagnetic nanocomplex, functionalized with the commercial anti-human epidermal growth factor receptor 2 (HER2) trastuzumab (TZ) or TZ-derivatives. Several in vitro and in vivo experiments demonstrated the dependence of HER2 targeting efficiency from the structural features of the immobilized homing ligands. Moreover, the importance of precisely controlling the ligand density on the nanoparticle surface for optimizing active targeting and therapeutic effect was demonstrated. The best in vivo activity was obtained with monofunctionalized Tz- as compared with bifunctionalized Tz-nanoparticles.
Break:
Networking & Refreshments Break 10:55-11:10 @ Salamanca
Technion–Israel Institute of Technology, Israel
Time : 11:10-11:30

Biography:
Havazelet Bianco-Peled is a Professor of Chemical of Engineering since 1999. She has received several awards for her professional accomplishments. She has written more than 70 research publications in reputed journals, edited a book, and has ten patent applications either granted or pending. She is the Founder and CSO of SEAlantis Ltd., a company that develops, manufactures and commercialize novel biomimetic tissue adhesives base on a technology invented in her lab.
Abstract:
Many of the new medical entities are extremely hydrophobic. These drugs offer advantages such as better targeting and efficiency. However, their low water solubility is related with low bioavailability and risk of aggregation upon intravenous administration. We present an innovative methodology for sustained delivery of hydrophobic drugs using composite hydrogels, prepared by embedding oil-in-water microemulsions in hydrophilic hydrogels. Creating composite hydrogels increases drug loading due to its higher solubility in the oil droplets, while the crosslinked hydrogel matrix could be readily used as a solid controlled delivery vehicle. We formulated alginate and chitosan composite hydrogels from pharmaceutical accepted components. The oil droplets diameter was shown to be 10 nm by dynamic light scattering, cryo-TEM and SAXS. All hydrogels were capable of loading hydrophobic compounds with a wide range of logP. The gels were clear with no precipitations, indicating the solubility of the drugs in the gels. Release profiles from hydrogels with various concentrations of polymer and crosslinker demonstrate the applicability of this system as a controlled delivery vehicle, and suggest that the release rate is governed by the network properties. The release from alginate composite hydrogels was similar for different microemulsion formulations, various drugs and increasing concentrations of a drug. These findings indicate that these hydrogels could potentially act as a generic system, where the properties of the release do not depend on the drug but rather on the attributes of the gel. The release mechanism from chitosan hydrogels was more complex due to polymer–microemulasion interactions.
Kuwait University, Kuwait
Time : 11:30-11:50

Biography:
Dr. Abdelazim Zaghloul is an Associate Professor of Pharmaceutics at Faculty of Pharmacy, Kuwait University. He earned his BSC of Pharmacy fromAlexandria University and his MSc and PhD Degrees in Pharmaceutics from Al-Azhar University, Egypt. From1999-2003, he worked as a Postdoctoral Research Fellow at School of Pharmacy, Texas Tech University. Dr. Zaghloul has published more than 30 articles in per-reviewed international journals and presented more than 50 podium and poster presentations to national and international meetings. Dr. Zaghloul main research interest focus on drug delivery, design and development of various dosage forms, physicochemical characterization and evaluation of critical process and formulation variables by optimization procedures and neural networks.
Abstract:
Metformin hydrochloride (MtHcl) is an oral antidiabetic drug and has been used successfully to treat polycystic ovary and overweight patients. However, the available commercial dosage form is the oral tablets that has poor bioavailability, narrow absorption window and extensive first pass metabolizm in the liver. The aim of this work was to formulate MtHcl as a rectal suppository dosage form to partially bypass the liver metabolism, improve the absorption and bioavailability and to be a good alternative for children and elders who cannot take the oral tablets. For this purpose , suppository fatty bases (Witepsol®, Suppocire® and Massa®; different grades) and PEG bases 1000, 4000 and 6000 (different ratios), were used to prepare rectal suppositories each containing 500 mg drug by fusion method. The formulations were characterized for mechanical strength, melting time, penetration time, content uniformity, and in-vitro drug release. Based on the results, three formulations containing Witepsol H12 (F1), Suppocire AP (F2) and Massa Estranium B (F3) were chosen for bioavailability testing in human volunteers using the commercial oral tablets (500mg) as a reference (Ref). The results indicated that the preparation method applied produced suppositories with satisfactory characteristics. The fatty bases were superior compared with PEG bases. The average melting time for F1-F3 was 8 min, the drug content uniformity ranged between 95-105%, the mechanical strength ranged between 7-8kg/cm, the penetration time ranged between 6-8 min and the in-vitro drug release was more than 90% in the first hour of dissolution time. The in-vivo results were: Tmax 0.25, 0.5, 0.25, 3 hr; C max 7254.11, 8319.19, 8423.36, 1125.01 ug/ml for F1, F2, F3 and Ref, respectively The % relative bioavailability for F1, F2, F3 against the Ref. were 76.65, 100.95 and 99.01 respectively. In conclusion, the results indicated that MtHcl rectal suppositories were successfully prepared and characterized and the fatty bases showed better characteristics compared with the PEG bases. F2 and F3 showed comparable bioavailability with the commercial tablets. MtHcl formulated in fatty bases could be a potential alternative to the commercial tablets particularly for pediatric and geriatric patients.
Track 8: Physiological Considerations
Track 9: Vaccine Drug Delivery Systems
Track 10: Biotherapeutics-Drug Discovery and Development
Location: Melia Avenida America
Chair
Osama Ibrahim
Bio Innovation, USA
Co-Chair
Helen McCarthy
Queen's University Belfast, UK
Session Introduction
Bio Innovation, USA
Time : 11:50-12:10
Biography:
Osama O Ibrahim is a highly-experienced Principle Research Scientist with particular expertise in the fields of biochemistry, microbiology, molecular biology, and bioprocessing for both pharmaceutical and food ingredients. He was External Research Liaison for Kraft Foods with Universities for research projects related to bioprocessing and molecular biology. In the 2005, he accepted an early retirement offer from Kraft Foods and formed his own biotechnology company (Bio Innovation) providing technical and marketing consultation for new start-up biotechnology and food companies. He holds three bioprocessing patents and received his PhD in basic medical science (Microbiology, Immunology and Molecular biology) from New York Medical College. He is a Member of American Chemical Society, American Society of Microbiology, and Society of Industrial Microbiology since 1979.
Abstract:
Angiogenesis is a highly controlled process of growing new blood vessels under normal circumstances. However, in a large number of pathologies, such as solid tumor growth, angiogenesis is a crucial component of the disease process. Therefore, inhibitors of angiogenesis are being investigated as potential therapeutics for tumor growth. During angiogenesis endothelial cells of existing blood vessels undergo a complex process of reshaping, migration, growth, and organizing into new vessels. Vascular Endothelial Growth Factor (VEGF) is a central mediator of this process and acts via receptors whose expression is restricted almost exclusively to endothelial cells. Because of its selectivity, VEGF represents a unique vehicle for delivery of inhibitors of angiogenesis to endothelial cells. Among potential inhibitors of angiogenesis, the shiga-like toxin-1 (SLT-I) produced by E. coli O157:H7 has the advantage that endothelial cells appear to be particularly sensitive to its action. The hypothesis that combining an SLT-I toxin with VEGF as a delivery vehicle would serve as a highly selective and active inhibitor of angiogenesis. To this end, fusion proteins containing VEGF121 and two forms of shiga-like toxin-I (SLT-I) were developed and tested in vitro for activities that have the potential to inhibit angiogenesis in vivo. Plasmids encoding the fusion proteins VEGF121/A1 containing the catalytically active fragment of the SLT-I A subunit and VEGF121/A containing the full length A subunit of SLT-I were constructed in pET-29a and pET-32a systems. Escherichia coli BL21 (DE3) pLysS bacteria were transformed with the plasmid constructs for the expression of these two fusion proteins. Both purified fusion proteins inhibited the translation of luciferase mRNA as a reporter gene in vitro translation system, indicating that both fusion proteins retain the N-glycosidase activity of SLT-I. However, only VEGF121/A1 fusion proteins displayed the ability to induce auto-phosphorylation of the VEGF receptor KDR/FLK-1 and displayed a strong, selective growth inhibition of cultured cells expressing KDR/FLK-1 receptors. These results indicated that VEGF/SLT fusion proteins are promising therapeutic agents that can be developed into powerful and selective inhibitors of angiogenesis.
Queen's University Belfast, Northern Ireland
Time : 12:10-12:30

Biography:
Dr Helen McCarthy obtained her PhD in 2000 from University of Ulster. She then took a Research Associate post in the field of prostate cancer gene therapy at the University of Ulster. In July 2004 she moved to the School of Pharmacy, Queen's University Belfast to take the post of Research Fellow on a cancer gene therapy project, within the newly established, Experimental Therapeutics research cluster. She obtained a lectureship within the School of Pharmacy in November 2006, then Senior Lecturer in 2011 and Reader in 2013. For the last 10 years Dr McCarthy's research team have focused on the development of non-viral delivery systems for nanomedicine. These biomimetic systems are designed to overcome the extra and intracellular barriers, so that the macromolecular payload can be delivered at the destination site in order to exert the optimal therapeutic effect. Dr McCarthy has published widely (>50 research papers), holds several patents on delivery systems in the nanotechnology area and has given numerous invited conference presentations. She has obtained significant research grant income from MRC, BBSRC, EPSRC, Cancer Research UK, Prostate Cancer UK, Breast Cancer Campaign, Royal Pharmaceutical Society of Great Britain, The Royal Society, National Science Foundation, Invest NI and Touchlight Genetics. She has also collaborated extensively both nationally and internationally and sits on the editorial board for Cancer Nanotechnology.
Abstract:
Cervical cancer has the second highest mortality rate amongst women worldwide, despite the production of recombinant protein HPV vaccines. Limited access in poorer regions, the prophylactic nature of current vaccines and poor patient compliance contribute to a rising incidence. Furthermore, the current vaccine is not effective for those patients with pre-existing HPV lesions. DNA vaccination evokes both therapeutic and prophylactic responses. The bottleneck in the DNA vaccination market lies in an effective delivery technology. The 'solution' to this problem is in the two-pronged approach of our technology: (i) a peptide delivery system, termed RALA, that is able to wrap the DNA into nanoparticles, protect the DNA from degradation, enter cells, disrupt endosomes and deliver the DNA to the nucleus and (ii) a microneedle patch (MN) that will house the nanoparticles within the polymer matrix, painlessly breach the skin's stratum corneum barrier and dissolve upon contact with skin interstitial fluid thus releasing the nanoparticles into the skin to the antigen presenting cells. Using our novel technology platform we have created a DNA vaccine for cervical cancer in a dissolvable microneedle patch. More specifically the MN patch is loaded with RALA/E6-E7 nanoparticles and this study demonstrates stability, functionality and a prophylactic and therapeutic response to cervical cancer tumours in vivo. The RALA/E6/E7 nanoparticles were characterized in terms of gel retardation, size and zeta-potential analysis and transmission electron microscopic imaging. The functionality of the RALA/E6-E7 nanoparticles within the polymeric microneedle matrix was assessed by analysis of transfection efficacy in fibroblast NCTC cells via western blot analysis. Cellular toxicity was also assessed via WST-1 assay. C57/BL6 mice were immunized with the RALA-E6/E7 in a prime-boost-boost regimen and blood serum was isolated to measure specific IgG responses and IFN-γ levels via ELISAs. C57/BL6 mice were also immunised with the MN-RALA/E6-E7 patches and challenged with cervical cancer. A therapeutic response study was performed in vivo. Finally the RALA/E6-E7 nanoparticles were lyophilised to increase the dose that can be loaded into the MN patch. Results proved that RALA was essential for stability of the E6-E7 DNA in PVP and that MN-RALA/E6-E7 evokes a more consistent humoral mediated immune response. Tumour challenge studies indicate the MN-RALA/E6-E7 vaccine patch is preventing the uptake of tumours and treating established tumours. Doses greater than 50 μg were achieved from a single MN patch. We have, therefore, created a fully functional prototype MN/RALA/E6-E7 DNA vaccine for cervical cancer.
Center for Research in Molecular Medicine and Chronic Diseases (CIMUS), Spain
Time : 12:30-12:50

Biography:
Dr. José Crecente is a researcher at the University of Santiago de Compostela (USC). He holds several degrees in Industrial Engineering, Science Food and Chemistry apart from a master degree in Drug Discovery and Development and a PhD in Organic Chemistry. He has also worked as a visiting scientist at Cambridge University in the group of Prof. Steven Ley. Over the last 3 years Dr. Crecente has been associated to the laboratory of Prof. Alonso, at the USC, where he has been involved in the formulation of proteins and antigens. Currently, he is involved in 4 vaccine-related projects, among them a NIH project and a EU (NANOPILOT) project, both oriented to the preclinical development and scaling-up of nanovaccines.
Abstract:
Vaccination has been, without any doubt, the greatest success of medicine in preventing diseases. Infections that centuries or even decades ago caused decimation of whole cities and countries nowadays are old ghosts of the past or have much less impact in human beings. In the constant effort of science to increase quality of life, vaccines based on living or attenuated microorganisms that provoked severe side effects have evolved to vaccines based on safer antigens, like purified proteins, peptides and plasmids. However, these last compounds are much less immunogenic and for that reason the use of adjuvants is becoming imperative in the development of modern vaccines. Among these adjuvants, nanoparticulated systems have emerged as ideal candidates thanks to the advantages they can offer like (i) to protect the integrity of the antigen, (ii) to improve and prolong the antigen presentation to the immune system cells and (iii) to modulate the immune response towards the cellular or humoral arm. Besides, nanosystems can be an ideal platform to administer vaccines through the mucosal routes with some important benefits like (i) better mucosal response, (ii) needle-free vaccination, (iii) better compliance of the patient, and (iv) easier production. Nanotechnology is providing us more and more sophisticated platforms like nanoparticles, ISCOMs, nanocapsules, bilosomes, etc. and probably, in the near future we will see a mucosal nanovaccine in the market.
King Saud University, Saudi Arabia
Time : 12:50-13:10
Biography:
I completed the PhD from University of Bradford and I am a chemist who has taught Chemistry in the Department of Chemistry, College of Science, King Saud University for more than 5 years. I interested in research and follow recent discoveries in science, particularly Chemistry, by reading the literature.
Abstract:
A library of 53 benzimidazole derivatives, with substituents at positions 1, 2 and 5, were synthesized and screened against a series of reference strains of bacteria and fungi of medical relevance. The SAR analyses of the most promising results showed that the antimicrobial activity of the compounds depended on the substituents attached to the bicyclic heterocycle. In particular, some compounds displayed antibacterial activity against two methicillin-resistant Staphylococcus aureus (MRSA) strains with minimum inhibitory concentrations (MICs) comparable to the widely-used drug ciprofloxacin. The compounds have some common features; three possess 5-halo substituents; two are derivatives of (S)-2-ethanaminebenzimidazole; and the others are derivatives of one 2-(chloromethyl)-1H-benzo[d]imidazole and (1H-benzo[d]imidazol-2-yl)methanethiol. The results from the antifungal screening were also very interesting: 23 compounds exhibited potent fungicidal activity against the selected fungal strains. They displayed equivalent or greater potency in their MIC values than amphotericin B. The 5-halobenzimidazole derivatives could be considered promising broad-spectrum antimicrobial candidates that deserve further study for potential therapeutic applications.
Break:
Lunch Break 13:10-13:55 @ Salamanca
Young Researchers Forum Day 3
Location: Melia Avenida America
Chair
Osama Ibrahim
Bio Innovation, USA
Co-Chair
Helen McCarthy
Queen's University Belfast, UK
Session Introduction
Queens University Belfast, Northern Ireland
Time : 13:55-14:10
Biography:
Stephen Loughran was awarded a First Class Masters in Pharmacy Hons by Queen's University Belfast in 2011. He is currently in his final year of a PhD research project which focuses on the design of multifunctional peptide vectors capable of delivering plasmid microRNA to metastatic prostate cancer. Stephen has two publications to date.
Abstract:
RALA is a 30mer, arginine-rich, amphipathic peptides with both cell-penetrating and endosomolytic properties. When mixed with plasmid DNA it condenses to form small, serum-stable nanoparticles which, when administered in vivo, are capable of transfecting cells. However, bioavailability in vivo was limited to the lungs and liver of treated mice. In order to improve nanoparticle pharmacokinetics, polyethylene glycol (PEG) 5K was conjugated to the C-terminus of the RALA peptide and the resulting conjugate (RALA-P) was characterized in vitro. Disappointingly, activity in vitro was nullified following addition of PEG which lead us to adopt an alternative strategy that involved mixing of RALA-P with native RALA at various w/w ratios in an attempt to restore cellular level activity without compromising pharmacokinetic benefits instilled through the addition of PEG. The resulting nanoparticle exhibited improved salt stability at physiological concentrations of NaCL and was also capable of transfecting cells in vitro. To test biodistribution of the modified nanoparticle, various w/w ratios of RALA/RALA-P containing plasmid fire-fly luciferase were administered to tumour-bearing mice in order to determine whether introduction of PEG in this way could enable transfection in vivo, augment accumulation in the tumour by EPR and reduce accumulation in off-target organs. The results demonstrate a significant reduction in accumulation in the liver and lungs of treated mice and an increase in tumour expression for RALA/RALA-P nanoparticles as compared to RALA only.
Universidad of Salamanca, Spain
Time : 14:10-14:25

Biography:
Zazo H is Licensed in Pharmacy and Post-Graduate in design, manufacture and testing of pharmaceuticals by the University of Salamanca, Spain. Nowadays, she is doing the PhD in pharmaceutical technology, in the same univeristy funding by the Spanish goverment, and she has done a research stay in the Department of Medicine III, RWTH Aachen. She is currently working as Assistant in the Department of Pharmacy and Pharmaceutical Technology, University of Salamanca.
Abstract:
Globally, there are millions of people living with HIV. Although the curret treatment allows controlling the infection, drugs do not efficiently reach target cells such as macrophages which serve as a depot for HIV. It has been proposed drug delivery systems such as nanoparticles to increase drug intracellular penetration. By this way, stavudine gold nanoparticles have been developed and their upke by human primary macrophages has been studied. The coupling of stavudine to the nanoparticles was checked by UV-Vis spectroscopy and zeta potential. Human primary monocyte-derived macrophages were incubated for 24 hours with different concentrations of stavudine gold nanoparticles. Nanoparticle concentrations evaluated for the cellular viability ranged from 0.025 to 25 µg Au/mL with only the highest concentration being slightly cytotoxic for the cells. Their uptake by the cells was studied using Transmission Electron Microscopy (TEM), the intracellular concentration of nanoparticles using Inductively Coupled Plasma Mass Spectroscopy (ICP-MS) and the stavudine uptake was quantified indirectly by Ultra-Presure Chromatography UV spectrosopy (UPLC). The absence of a peak at 530 nm, characteristic of naked gold nanoparticles, in the stavudine-gold nanoparticles spectrum together with the significant change in the ζ-Potential displayed the presence of stavudine coupled to nanoparticles. ICP-MS-based intracellular quantifications of nanocarriers revealed the influence of the nanoparticles concentration in the kinetic of the uptake. UPLC-UV results show that the stavudine uptake after 24 h is deeply higher using gold nanoparticles as carriers. Therefore, stavudine gold nanoparticles, represents a novel nanotechnological strategy to target macrophages, which are of potential interest for HIV therapy.
Waterford Institute of Technology, Ireland
Time : 14:25-14:40

Biography:
Shrawan Baghel is currently doing PhD in "Novel technologies and optimized formulations for delivery of solid dispersion of BCS class II drugs"at Pharmaceutical and Molecular Biotechnology Research Center (PMBRC), Waterford Institute of Technology. He is the winner of Science Foundation Ireland scholarship for this project in collaboration with Synthesis and Solid State Pharmaceutical Centre. The main aim of this project is to gain an insight into the mechanistic and molecular aspects of solid disperison prepared by spray drying, hot melt extrusion and supercritical fluid process using DSC, XRD and NMR.
Abstract:
Amorphous solid dispersions have shown the potential to offer higher apparent solubility and bioavailability of BCS class II drugs. Drug stability, drug-polymer miscibility and drug supersaturation are the fundamental requirements for the successful design and development of such systems. The main objectives of this work are to study amorphous drug crystallization kinetics, assess a theoretical approach for the estimation of drug stability, drug-polymer interaction and miscibility on the basis of Flory-Huggins (F-H) theory and the role of polymer in maintaining drug supersaturation in dissolution media. Firstly, the relevance of fragility and glass forming ability to recrystallization of amorphous drugs is assessed. Secondly, the non-isothermal crystallization kinetics of model systems was also analysed by statistically fitting the crystallization data to 15 different kinetic models and the relevance of model-free kinetic approach has been established. Thirdly, a comprehensive investigation of binary and ternary F-H theory of amorphous solid dispersions of model drugs and polymers was conducted using modulated differential scanning calorimeter, dynamic vapour sorption and X-ray diffraction. The simplified relationship between F-H interaction parameter and temperature was established. This enables us to generate free energy of mixing curves at different temperature and finally the spinodal curve. Furthermore, a three-component F-H model was employed to analyse the moisture sorption behaviour of solid dispersions. It is also used to estimate the F-H interaction parameter of drug and polymer in the presence of moisture since it does not require a priori knowledge about binary interaction parameters between drug and polymer. Finally, the role of polymers in generating and maintaining drug supersaturation in dissolution media has also been investigated. Thus, this research work involves a multidisciplinary approach to establish crystallization tendency/kinetics and F-H theory as stability predictors for amorphous drug formulations.
University of Sunderland, UK
Time : 14:40-14:55

Biography:
Muhammad Irfan Alam is a PhD student at the University of Sunderland, UK. Research project is about "Mucoadhesive and mucopenetrative micro- and nano-particulate drug delivery systems of antibiotics to target Helicobacter Pylori in stomach". I have completed M.Phil, microbiology, in 2009 and worked as a lecturer in Pak International Medical College for two years.
Abstract:
Helicobacter pylori in stomach is considered as one of the major challenges for the clinicians in terms of resistance. Due to emergence of resistant strains 60-70% of eradication rate is decreased with conventional triple therapeutic regimen. Short resident time of anti Helicobacter pylori drug also leads to failure in complete eradication of the microbe. In the current study, the use of furazolidone mucoadhesive formulations (for local drug delivery approach) to increase the residence time of this antibiotic was studied to overcome above mentioned shortcomings. Two different approaches of mucoadhesive formulation were optimized in terms of residence time and pH of the surrounding environment to attain the desired drug concentration for effective length of time. One of the approach used comprise of polymer coated microparticles and the other consists of mucoadhesive liposomes. Chitosan was used as a mucoadhesive polymer in both approaches and the formulations were investigated on two different pHs. For liposomal mucoadhesion affectivness, fluorometry assay was performed by using coumarin-6 as Fluorophore and the results were further confirmed by the florescence microscopy. Colorimetric method with Periodic Acid Schiff (PAS) Staining of sigma mucin type I was used for microparticles mucoadhesion analysis. In liposomal formulations, 23% mucoadhesion was observed after 6 hours at pH 1.3 (Figure 1a) and 59% mucoadhesion after 6 hours was detected at pH 4.5 (Figure 1b). In the case of microparticles, concentration of cross linking agent (glutaraldehyde, GTA) used was also a determining factor of mucoadhesion in addition to the pH effect. Increase in the concentration of glutaraldehyde have negative impact on mucoadsorption however, increase in pH increase mucoadhesion and vice versa (Figure 2).
Lomonosov Moscow State University, Russia
Time : 14:55-15:10
Biography:
Anton Aleksashkin has completed his Master's degree from Lomonosov Moscow State University (MSU). He is a PhD student of Lomonosov MSU in the Faculty of Chemistry and a research fellow in BIND RUS.
Abstract:
Numerous diseases ranging from neurodegenerative to some types of cancers are associated with overproduction of reactive oxygen species. Injection of antioxidants could decrease oxidative stress. Antioxidant enzymes, such as superoxide dismutase (SOD) and catalase, are the most effective antioxidants in nature and could be used to slow oxidative stress. Unfortunately, injection of native enzymes is not effective due to their rapid elimination and instability in blood. Nanoparticles called "nanozymes" based on block-ionomer complexes of negatively charged proteins with positively charged block-copolymers (in particular, polylysine-polyethyleneglycole, PLL-PEG) were previously developed to encapsulate SOD. These cross-linked particles – nanozymes-1 have nanoscale size and preserve specific activity. However, fast release of enzyme from complexes leads to fast elimination from the body. In this presentation, novel type of nanozymes-2 will be discussed. Second negatively charged block-copolymer (poly(glutamic acid)-polyethyleneglycole (PGlu-PEG) was used, and protamine was used instead of PLL-PEG. We were able to increase the reaction yield from 5% to 45%. Developed particles have neutral charge, 50 nm hydrodynamic diameter while nanozymes-1 have slightly positive charge and 40 nm hydrodynamic diameter. Pharmacokinetic experiments showed remarkably increased T1/2 and AUC of double nanozymes versus both standard nanozymes and native SOD. To evaluate therapeutic efficiency of nanozymes, rat spinal cord injury model was used. Recovery of rats was investigated with MRI imaging and BBB-test. Animals that were injected with nanozymes-2, had significant higher scores in BBB-test and lower volume of damage. Thus, easy, scalable method to encapsulate antioxidant enzyme, SOD, was developed.